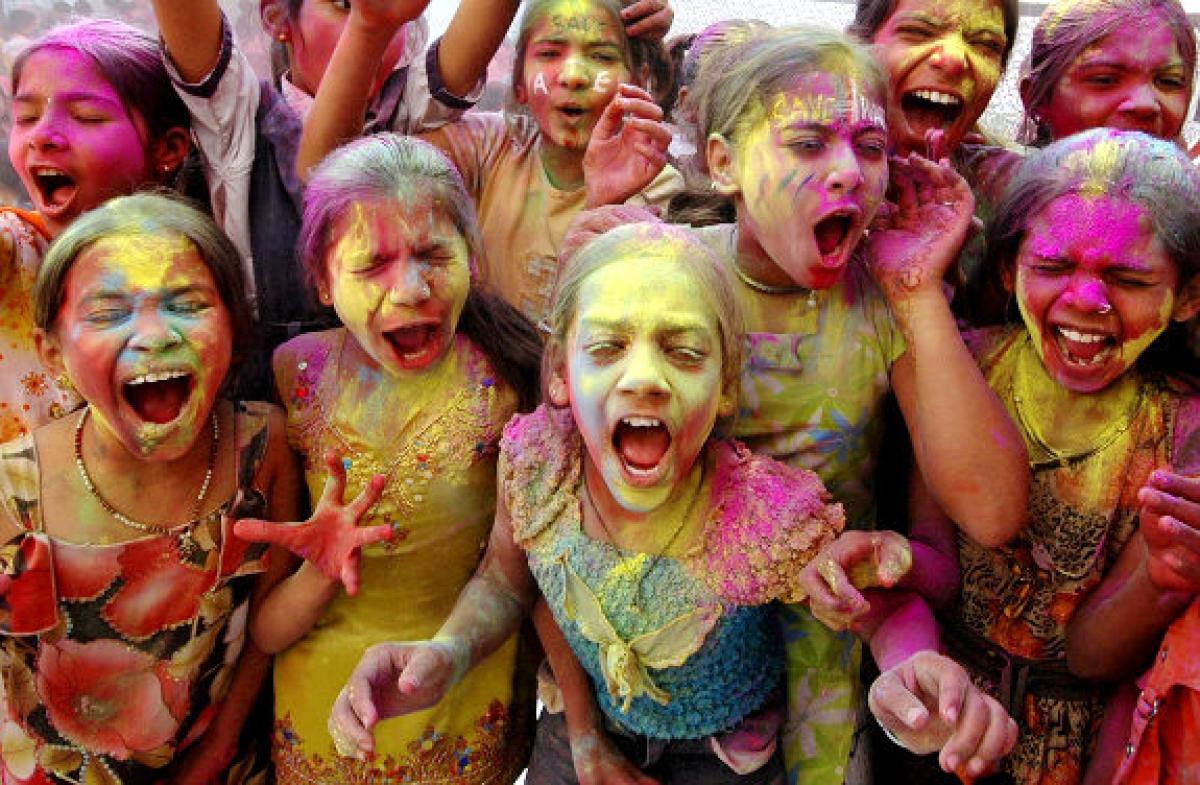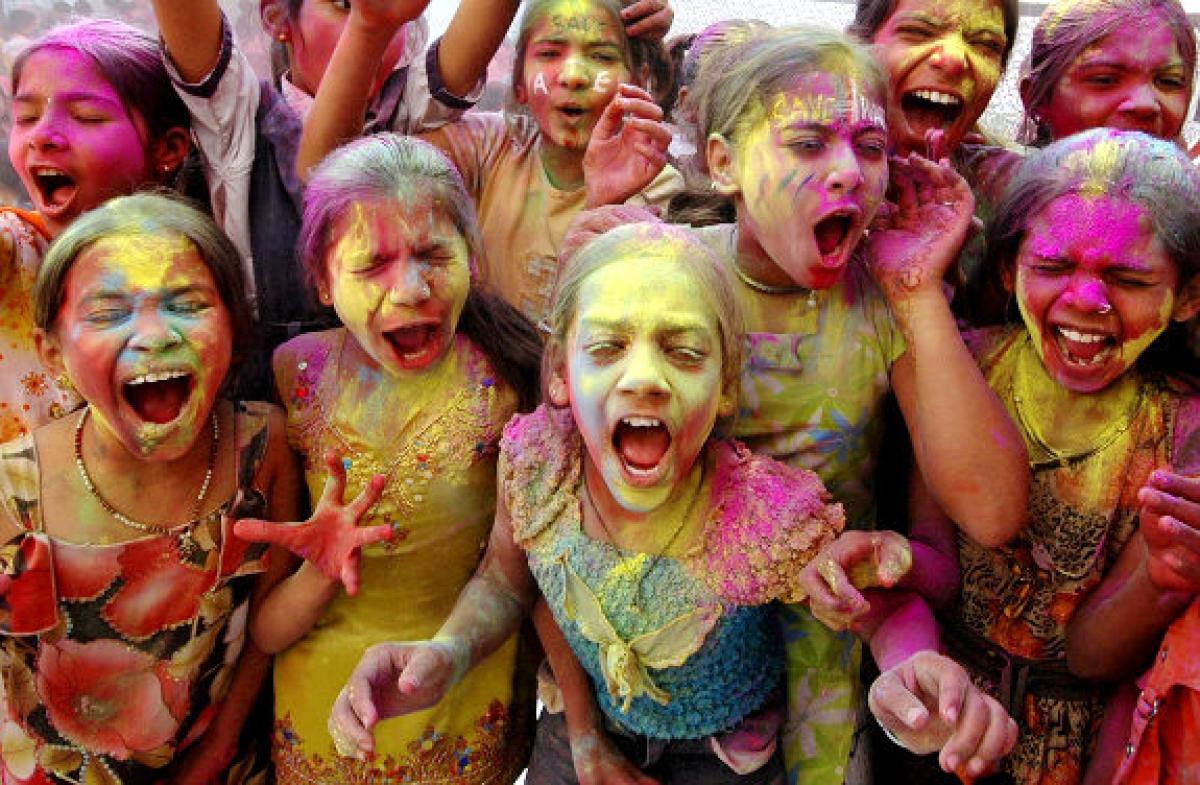 The festival of colours is here once again. From the time of Radha and Krishna playing Holi in Vrindavan singing, "Hori aayee re Shyam Braj ke rasiya …", to old Bollywood numbers like, "Holi ke din dil khil jaate hain, rangon mein rang mil jaate hain" in the movie Sholay; to "Rang Barse bheege chunarwali rang barse" in Silsila; to new hits like, "Balam Pichkaari jo tunne mujhe maari"… this fun-filled festival of colours has a charm of its own! Considering the fun and frolic around it, it never seems to go out of vogue!
The festival has its roots in an ancient story, about a demon King Hiranayakashyapa who wanted to kill his son Prahlada because the child was a devotee of Lord Narayana. Fable has it that Holika the sister of the King, had a boon that fire could not burn her. So, on the Kings asking, Holika held the child, Prahlad in her lap and sat on a pyre. When the pyre was lit, contrary to expectation, Holika was burnt to ashes while not a hair on the head of Prahlad was singed. The resultant ash from the pyre was used by the people to play Holi.
Let us put in perspective the learnings from the above story. It basically celebrates the denigration of evil and the triumph of good. Applying the same, let us pledge on this Holi to demolish all that is negative and Anti-National and protect all forces that are trust worthy, progressive and Nationalistic.
Beware of people who change colours; and beware of those who are differently coloured inside and outside. They are akin to wolfs in sheep's clothing! They show their true colours after fooling you.
The biggest festival of Democracy is coming up. The Country is soon going to the polls. With the election fever adding fervor and enthusiasm, I urge everyone to play with natural colours and stay safe, while still having your share of fun.
With the prelude of the phenomenal air strike, the JOSH is high. The call for the country seems to be, "Mera rang de Basanti chola … mera rang de!" And for the younger lot, "Rang de tu mohe geruaa!"
May your Holi be Happy and Holy!