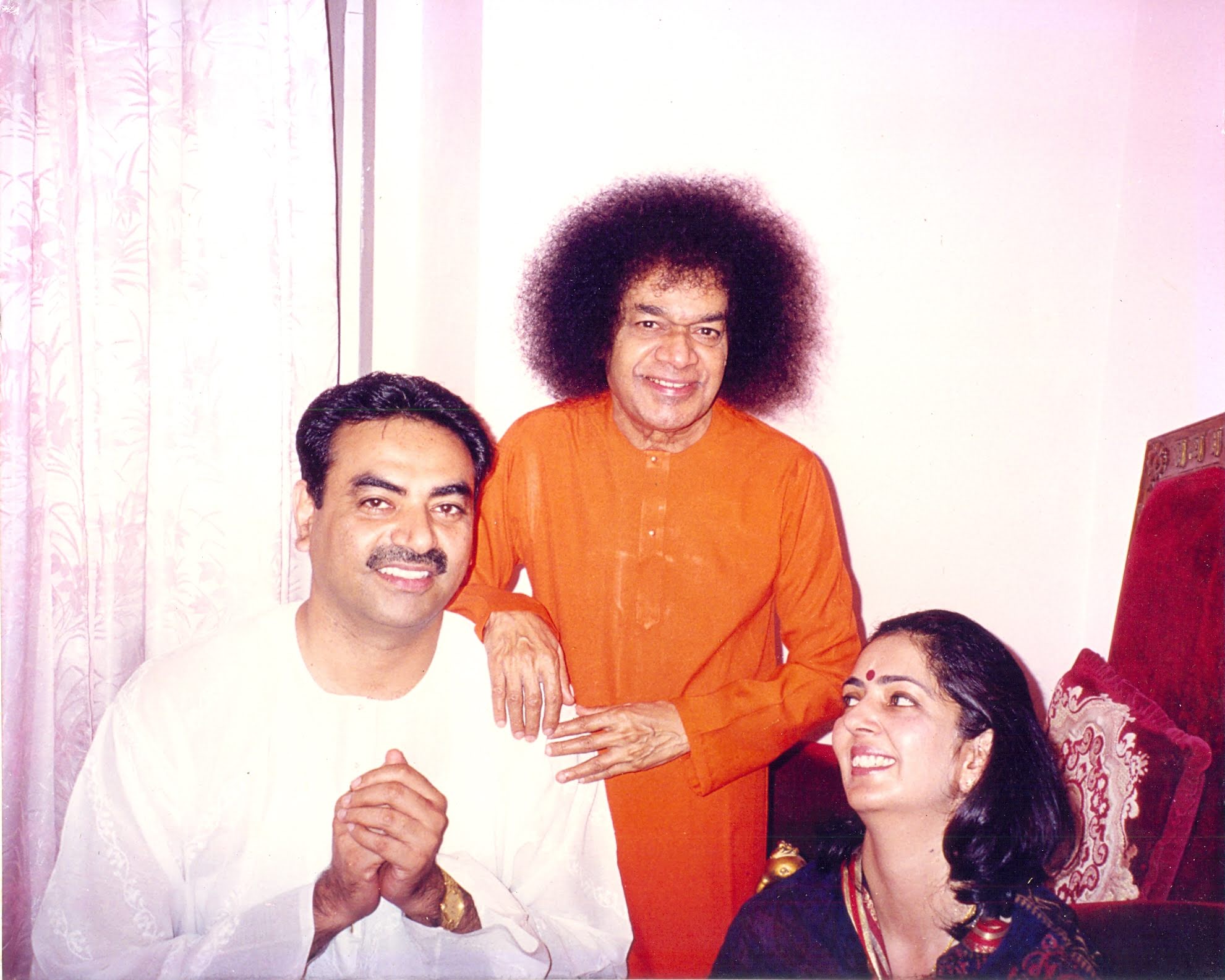 I came into Bhagwan Sri Sathya Sai Baba's fold at the time of my marriage. My wife Priya (Daughter of Justice Madan Mohan Punchhi) had been going to Prasanthi Nilayam (Puttaparthi, Andhra Pradesh) since she was a child. My first darshan of Swami (as we all lovingly call him) was in 1988, just after my marriage. Initially for about ten years, my interaction with Swami was mostly casual, and I went there primarily because Priya was very devoted, and very keen on going.
Little did I know that the internal cleansing had already started. In 1991, I gave up non-veg food, and as we strived to give a strong grounding in moral values to our kids, the endeavour kept strengthening mine in the process. My children started going for Bal-vikas (a weekly class where Indian culture and moral values are taught to students) and learnt bhajans and shlokas, I too learnt from them, and slowly but surely Swami's teachings started to take root into my being. In 1999, I become a director of State Bank of Hyderabad, and started visiting Andhra Pradesh frequently. I would often add a day or two to my trip, and go for darshan of Swami. Then the bank (SBH) wanted to lease some premises in Prasanthi Nilayam, this is when my interaction with many prominent people at the Sri Sathya Sai Central Trust began, and with it came a fondness and a closeness to Swami.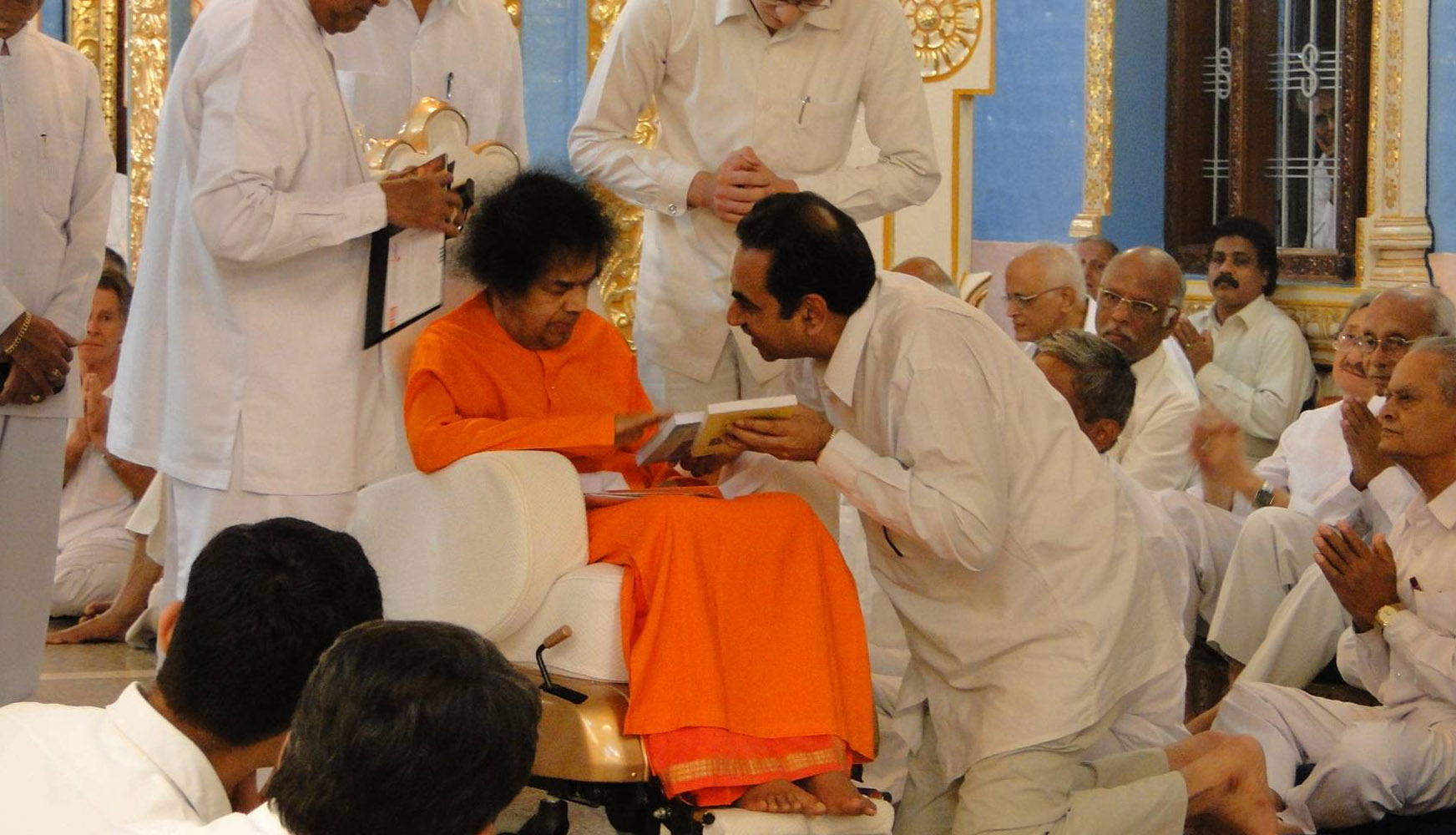 Then around year 2000, I stopped using swear words altogether (which I did use occasionally earlier), and instead of forwarding jokes via email (email was in its infancy at the time), I started sending good thoughts everyday. These thoughts were directly taken from a desk calendar which I had purchased from Puttaparthi, containing Swami's teachings.
Also, in 1995 Shri Narendra Modi came to our residence in Chandigarh to meet my father and asked me what I was doing. "I'm a practicing Chartered Accountant," I said. Then he asked what I did for the party, to which I just said, I work during election times to help out, but nothing more than that. Then he strongly encouraged me to do some work regularly for the party. He said, "If educated people from good families don't work for the country then lesser qualified people will take the lead." He then had me join the state executive in Chandigarh.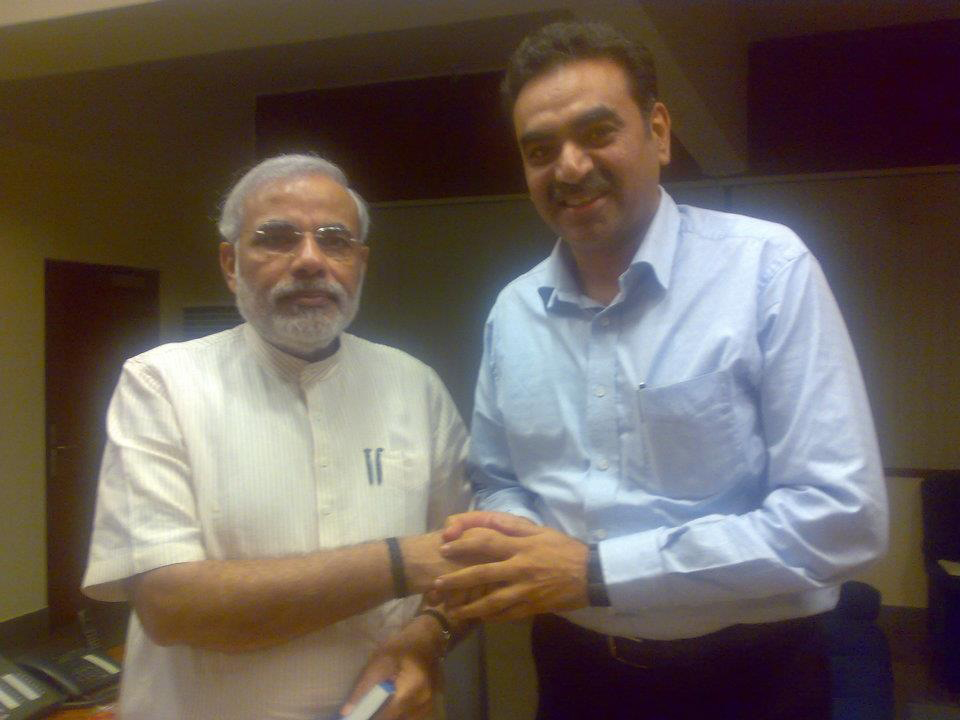 In 2005, our eldest son Saraansh joined the Sri Sathya Sai Higher Secondary school in Class 11. Shiven joined the following year, and my third son, Satyam too went there in 2012. To see their hearts and personalities blossom, and their love for Swami grow many fold, gave us immense joy. We strongly believe that not only did Swami nurture our children with his love and guidance, but us too.
Being inspired by the service activities our children were doing at Swami's school, we set up the Competent Foundation based on the motto – "Help Ever, Hurt Never". The foundation continues to serve the society through activities like – Blood donation camps, Inspirational books, weekly langars, financial support for medical treatments to the needy – cancer medication, drug de-addiction, cataract surgery etc.
Though it's very difficult to put into words what Swami means to me, what I can say is – He is with me at every moment. He guides every action of mine. Every day in my morning prayers, He guides me for the day ahead and admonishes me for even a wrong thought that my mind may have strayed to. It is akin to the process of daily cleansing and bathing. He gives me the strength and the conviction to tread the path of righteousness. He gives me the assurance that I should do my duty and leave the rest to Him. Like Bhagwan Krishna said in The Bhagwad Geeta- Karm kar; phal ki ichha na kar!