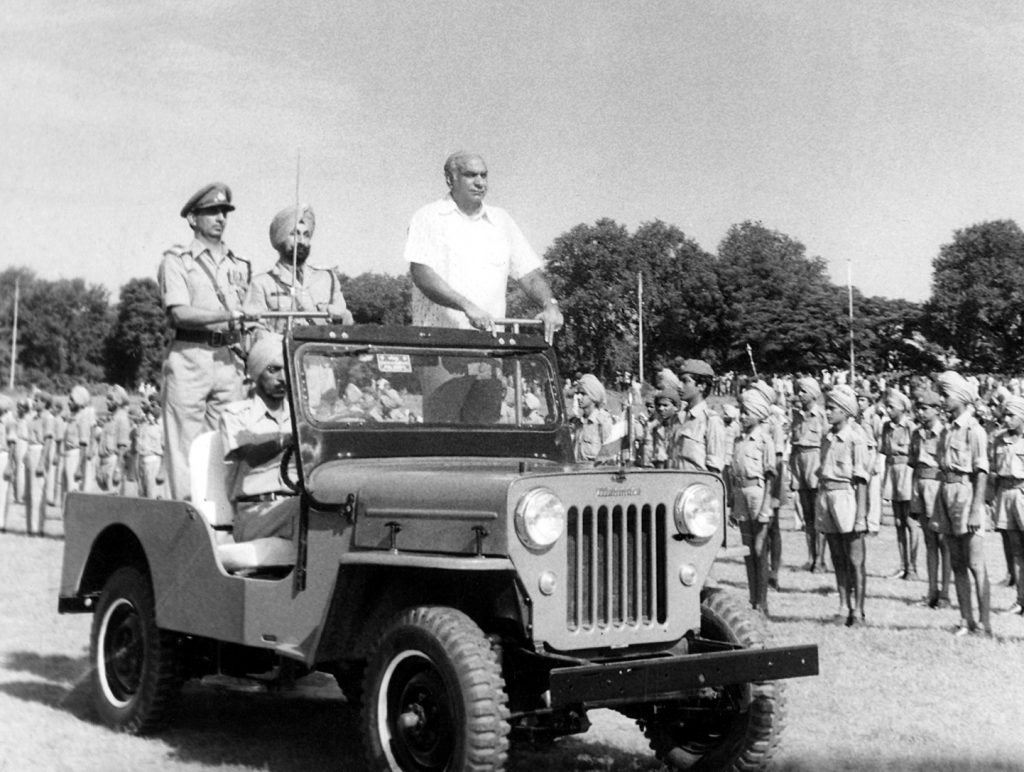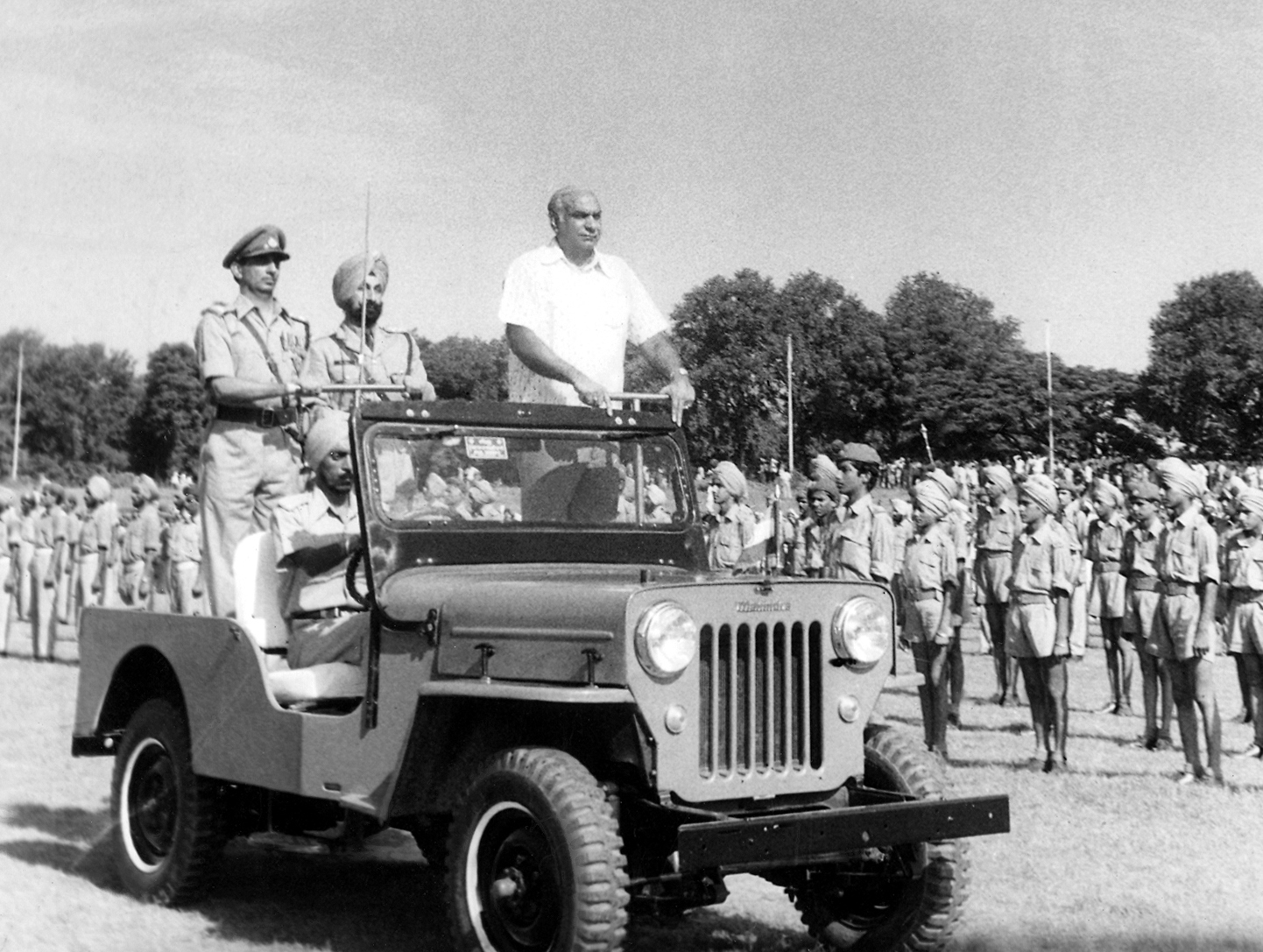 Late Sh. Balramji Dass Tandon lived a life dedicated to his motherland and her people. Born in 1927, he has not only been a witness, but also a meaningful contributor to India's history, particularly in Punjab. He was a freedom fighter, an RSS Pracharak, a founding member of the Jan Sangh, a six time MLA, four time minister, and the Governor of Chhattisgarh from July 2014 to August 2018. He completed the journey of his life, while in office as Governor of Chhattisgarh on 14th August 2018.
In the words of Sanjay Tandon- "Papa was always my hero. He took me to an RSS shakha when I was six. The shakha taught me a lot – I learnt patriotic songs, and practices like mitti ka tilak lagana, mitti ko pranam karna, dhwaj ko pranam karna (saluting the holy land of India, showing reverance to the national flag). I got to participate in many events – when Papa was in jail for 19 months during emergency in Punjab, an RSS Pracharak Alok ji (currently working President of Vishwa Hindu Parishad) came to Amritsar and had children of those jailed by the then government do a street procession to demand release of their fathers. It was meticulously planned to be done in the Golden Temple area so the police couldn't enter, and we all couldn't be caught. I went on to lead the Abhimanyu shakha which was my first experiential learning in leadership.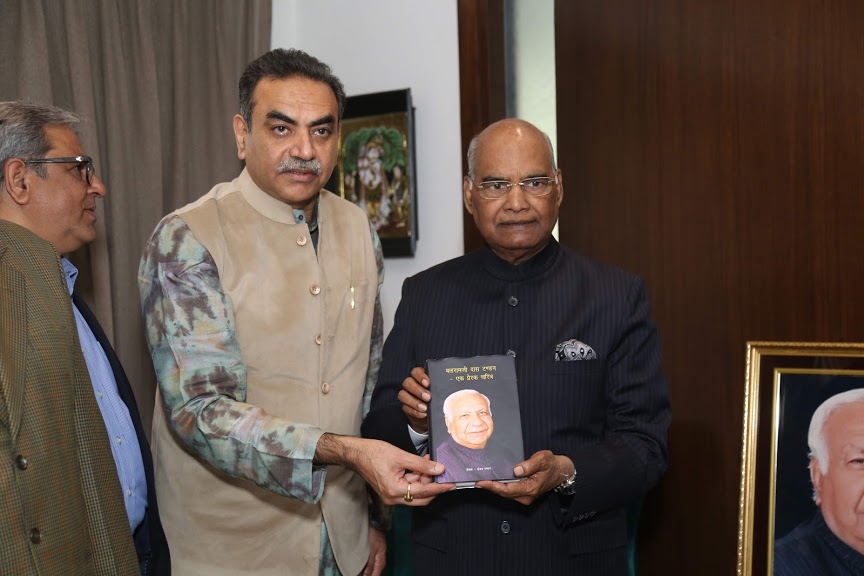 Papa gave me the mantra of my life – a prayer addressed to Hanumanji (excerpted from the Sundar Kaand in the Ramayana), which I have been reciting everyday now for about 48 years. He brought home little booklets of great leaders like Shivaji, Maharana Pratap, Chandrashekhar Azad, and the like. These stories inspired me, and subtly taught me to adore my janambhumi (motherland).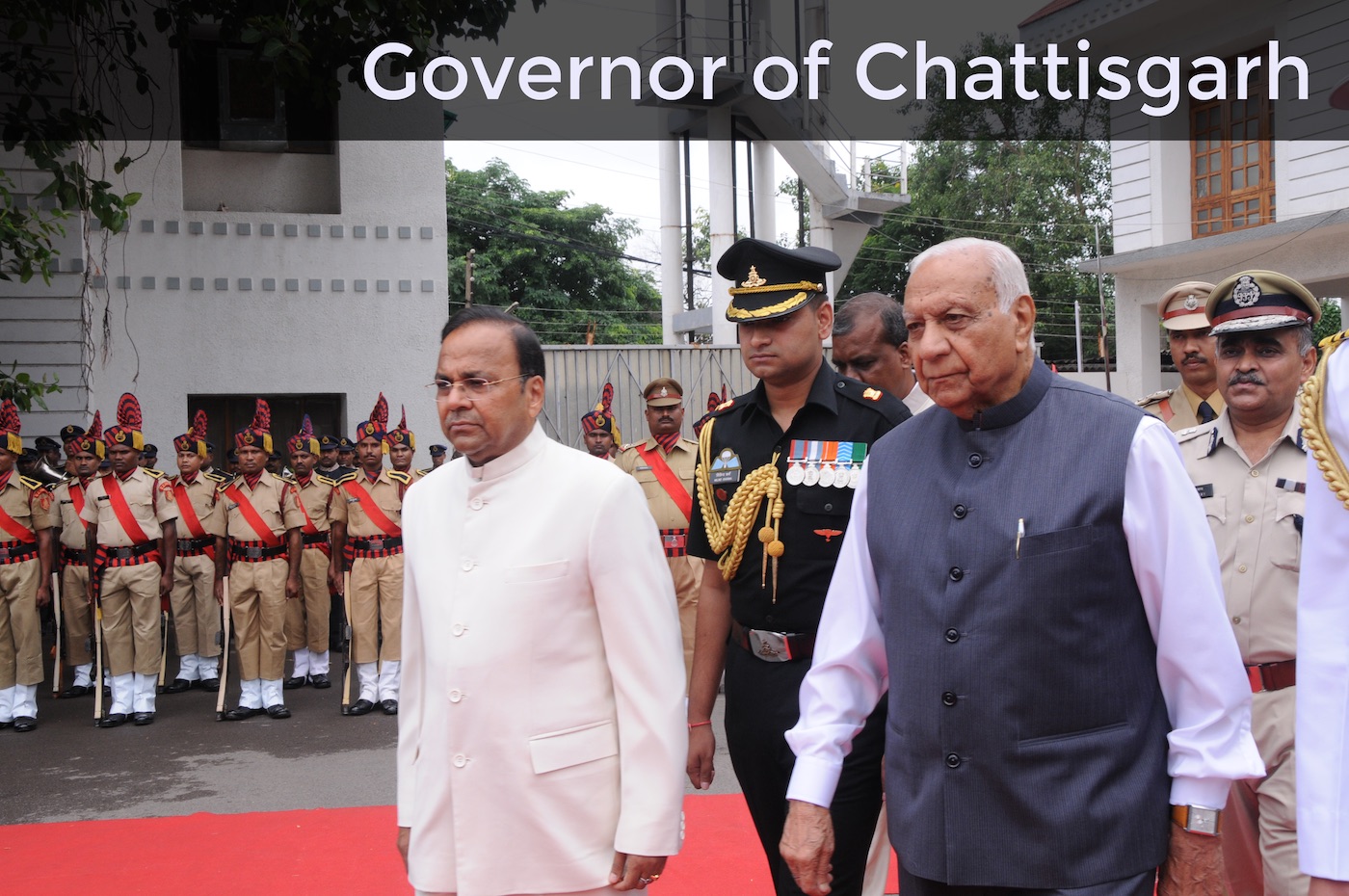 Here, I'd like to share five incidents to bring out the learnings my father gave me by being an example of the highest order.
During the Emergency in Punjab (1975 – 1977), Papa was in jail for 19 months. As a family we were always worried about how we would manage. What would our future be like? The government didn't want people to coordinate with those who were in jail. So we saw first hand how people look through you, and shun you when times are tough, it was a very difficult time, as a family. But whenever we met Papa, he was always full of energy and enthusiasm to fight for his people and their rights.




During this time, my grandmother passed away. And Papa came home on parole for seven days. The Chief Minister (Gyani Zail Singh) at the time was to visit our house to convey his condolences, and sent word for us to request extension of Dad's parole. But Papa rebuked the idea and said – "If anyone does so, they would see his dead face." This showed me how resolute and committed he was to his cause. It taught me to always stand for what was right without caring for my comforts.

Once a driver had misbehaved with Papa. We, his kids, were very upset and wanted Papa to take action against him. But Papa just asked his office to have the driver transferred to some place else. Again, this driver misbehaved with the new minister, who now wanted to have him thrown out. When this driver came to Papa, full of remorse and asking for forgiveness, Papa saved him again.




I asked Dad, why he was so benevolent to someone who had so obviously deserved harsh treatment, he said – "The people have put me in this position of power, and it is my job to use it judiciously. If we sack this person, his family will suffer, they have done no wrong. Besides, forgiveness is far more powerful than punishment."

When Papa was a minister, he had the power to do many things which would be monetarily profitable for our family. But he was never that type of man. We used to have a small factory in Amritsar, and every such factory used to be allotted coal wagons. Our factory had ten wagons or so and he easily could've increased them to say fifty. But, he even gave up the ten wagons we had, saying – since he's not running the factory any more, he doesn't need them. This became the talk of the town, that the local politician is so ethical and honest, more so because the revenue from each coal wagon was very high.




Then many years later, again he was a minister, and his department had a tender for some audit assignment. I as a qualified Chartered accountant, wanted to grow my practice, but Papa forbade me from even buying the tender application papers. I learnt that a position of power can never be used for personal gain, no matter how indirect it may appear. It's important to guard one's character and reputation at all times.

Extremism in Punjab affected many families that were very close to us. Papa in this time, and in all such times, was always at the forefront, ready to help his brothers and sisters. At times we would wonder why he exposes himself in the face of danger, but he always stood tall.




And now when I receive immense love and adoration from all corners of the society, particularly from Punjab and the areas where Papa worked, it dawns on me that it is because my father stood with these families when no one else stood for them. When papa passed on, literally for about a month, our house was flooded with people who came from far and wide and said things like – he helped me get settled; he helped me get a job; he helped me buy a house; he sends my organisation money every month for social activities… and the like. Even today I'm humbled by the stories I hear about him. It is apt to say that – "He wasn't great because of the positions he held, the things he did, or the votes he garnered, He was great because of the love he shared – with each and every part of God's creation, in every moment of his life."

In 2007, when Papa was denied a ticket to contest the elections, he received many offers to join other parties, but he was resolute and said – I will only work for my party. And communicated to the BJP that from now on he wouldn't be in electoral politics, and would perform any duty that the party entrusts him with. This act of magnanimity and faithfulness is quoted in the party circles even today.




Then in 2014 when the same thing happened with me, that I didn't get a chance to contest for the Lok Sabha, he just told me – Work for the party. Don't ever let your blood be questioned.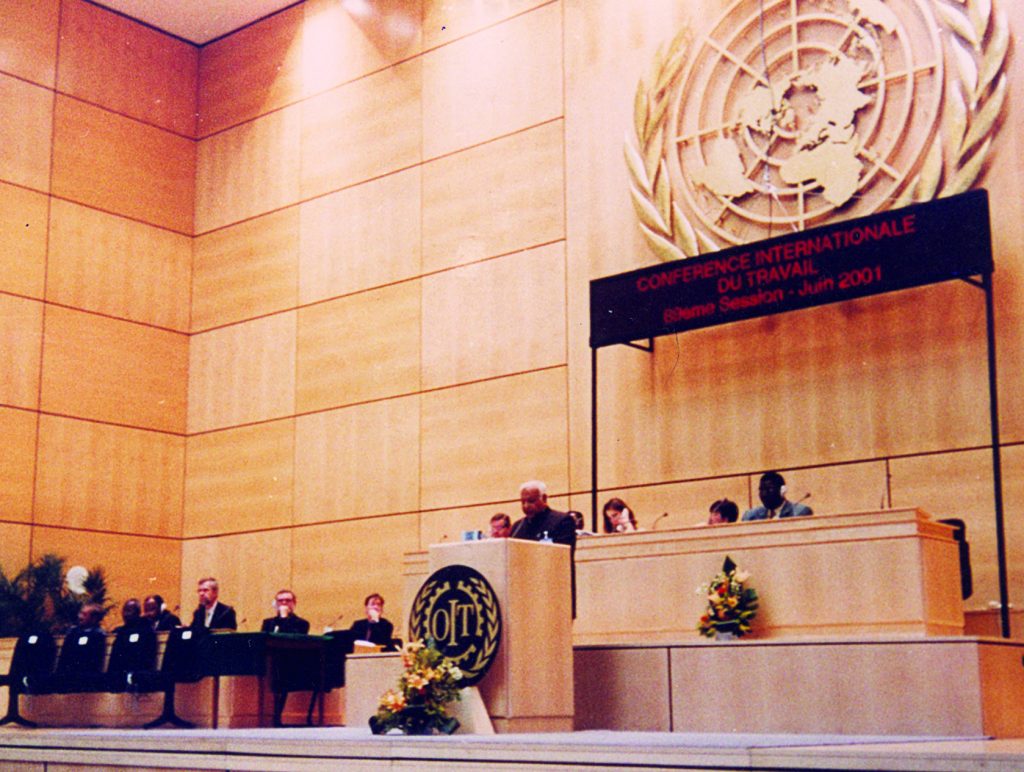 To this day, he continues to be my guiding light. Sometimes when I am faced with a problem, I often ask myself, "How would Papa handle this? What would he do?"